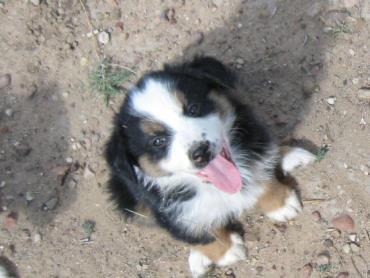 Purebred, ASCA registered AustralianShepherd  Puppies

Reference Sire: Lor A Slash RS Slick 

ASCA and AKC registered

Slick  is a black and white Aussie, one of the best working dogs we've owned. He is quiet around the house, smart, easy to train and work with and catches on really quickly. He is very sensitive to your  mood and wants to please. He is a really hard driving working dog, but a real pleasure to live around. He puts both brains and heart on his pups.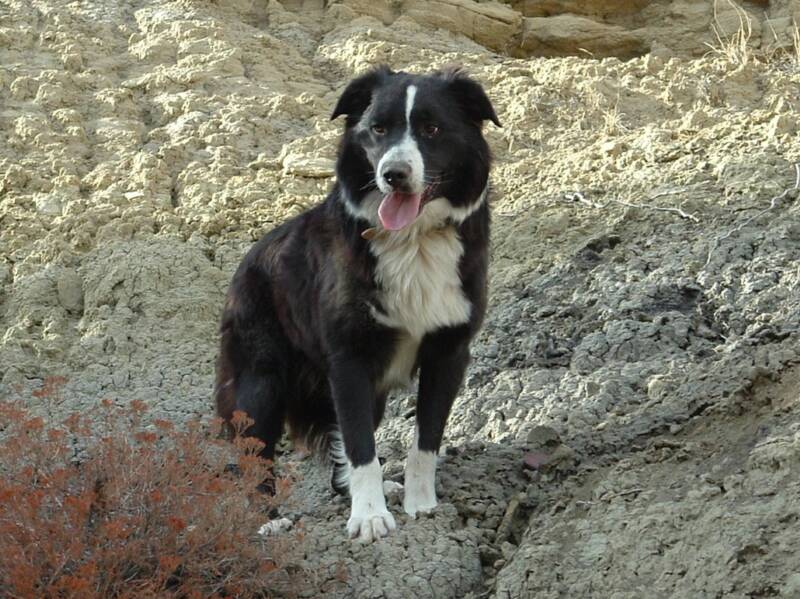 Dam: Whiteney Hill  Rowanda Lily ASCA Registered

Red Merle with blue eyes.

"Rowdy"

Rowdy is a gorgeous, show quality  young female who is really a wonderful addition to our dogs! She carries both the Las Rocosa and Mistrettas bloodlines, mkaing her extremely well bred.  She is very smart, well behaved and really wants to go out and work hard on the ranch. She loves attention and likes to make new friends.

She has ASCA registered pups with Slick and together they produce  well conformed, beautiful, happy and very smart pups. These pups will work like crazy, do agility or just be your best friend--and they'll look great while doing it!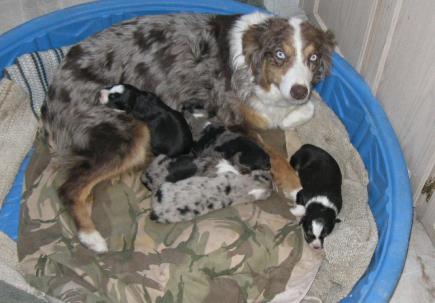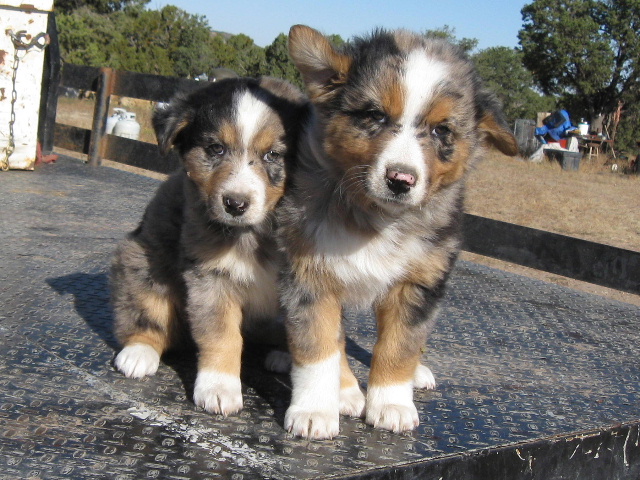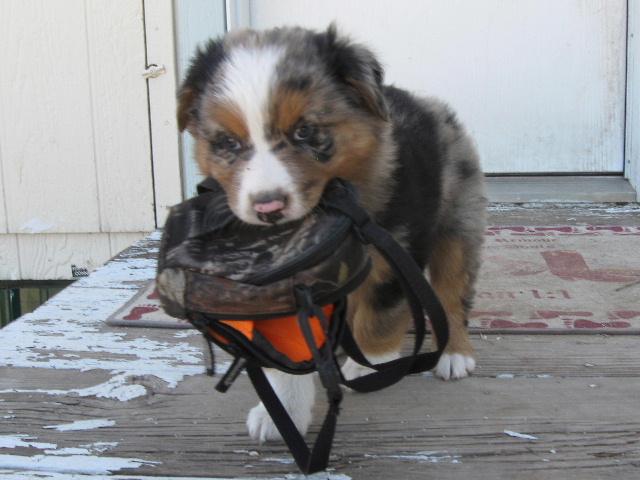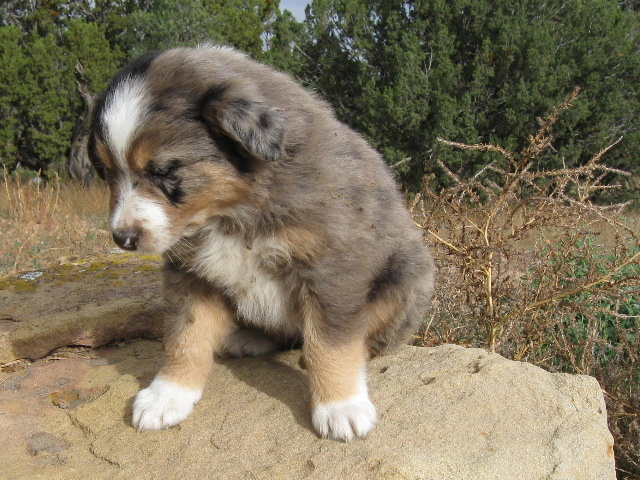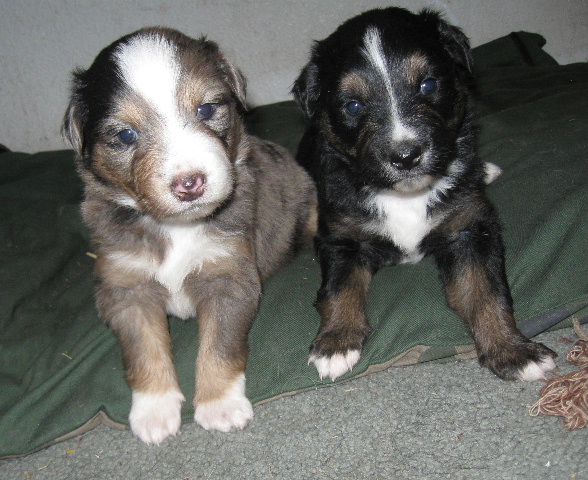 or call me at 575-773-4170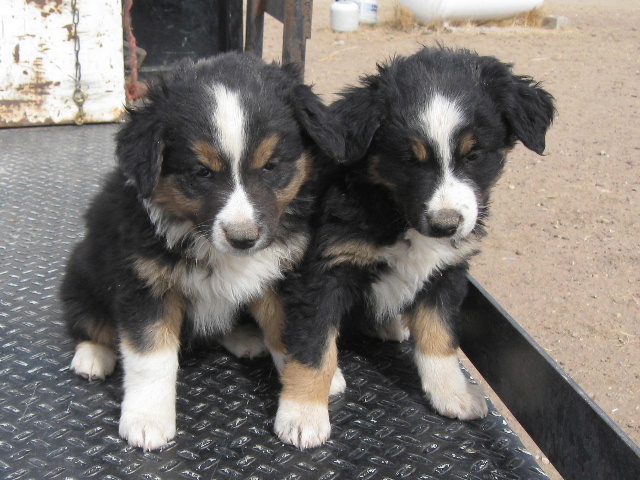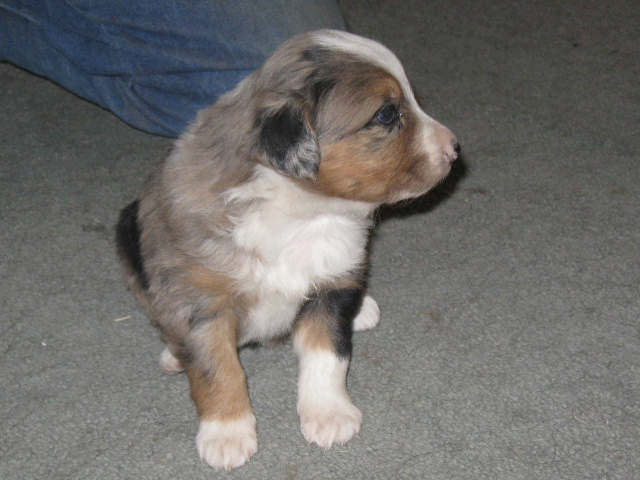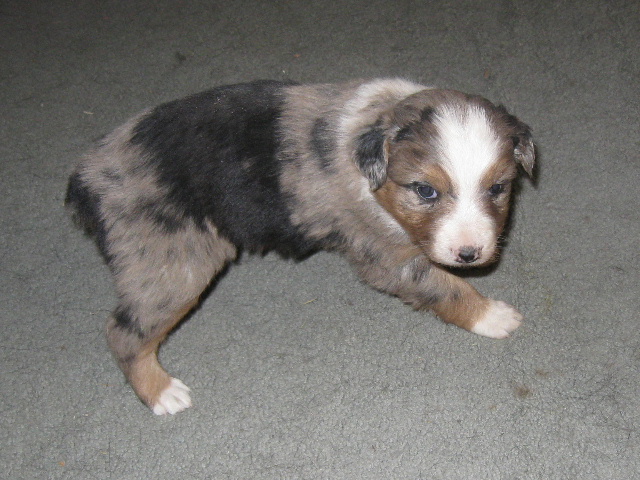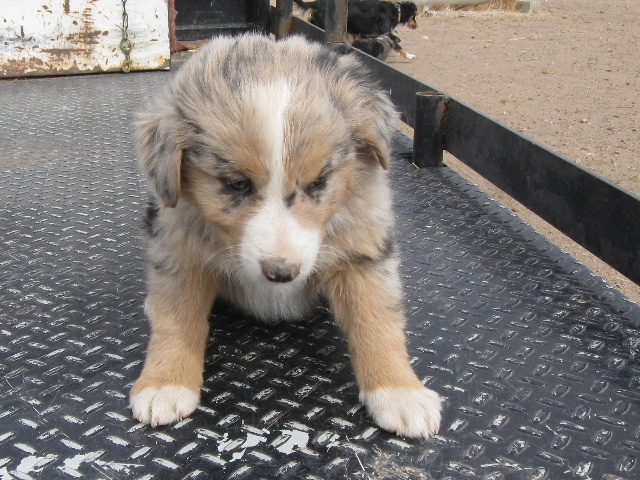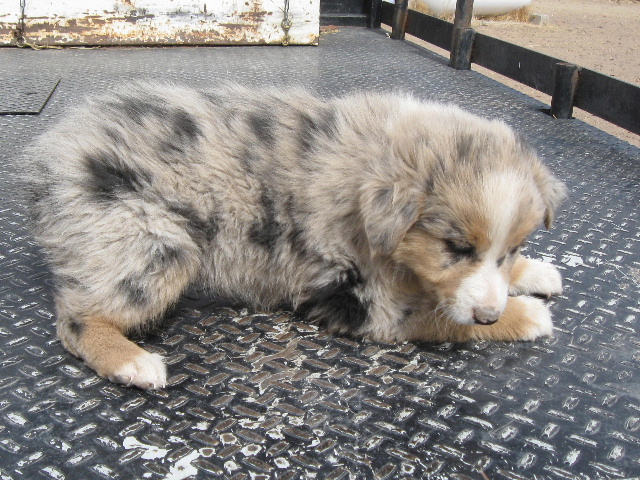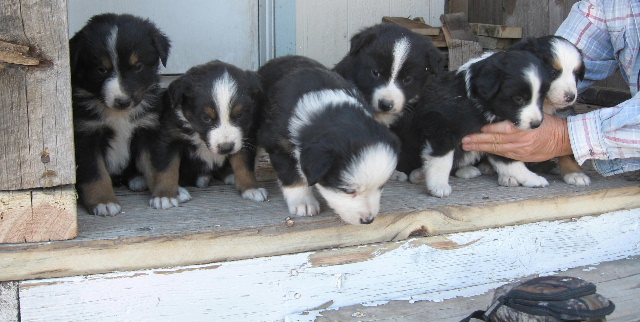 The whole crew born Oct 20, 2012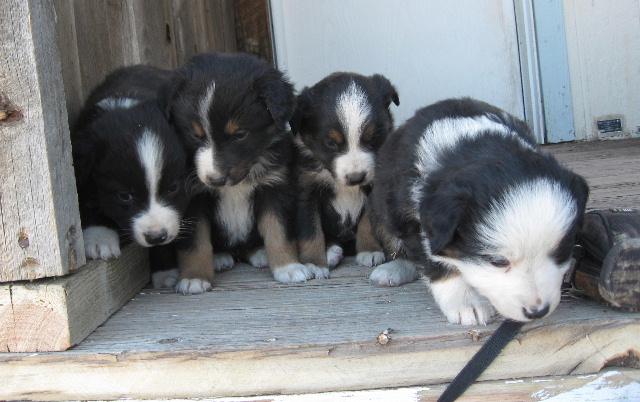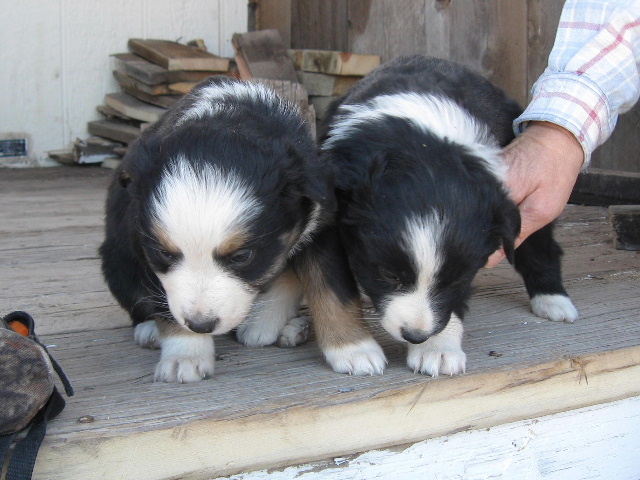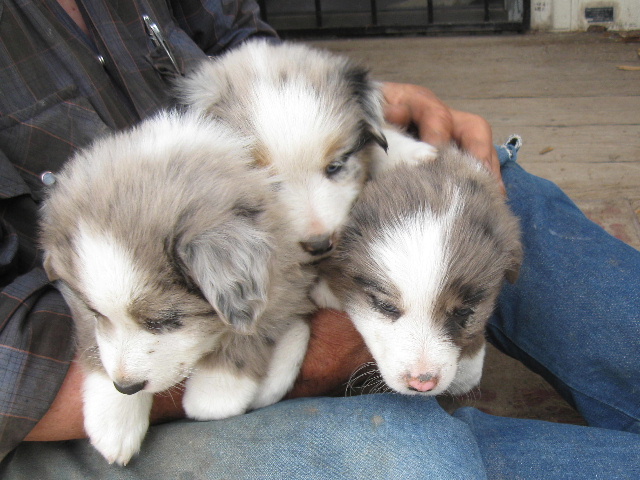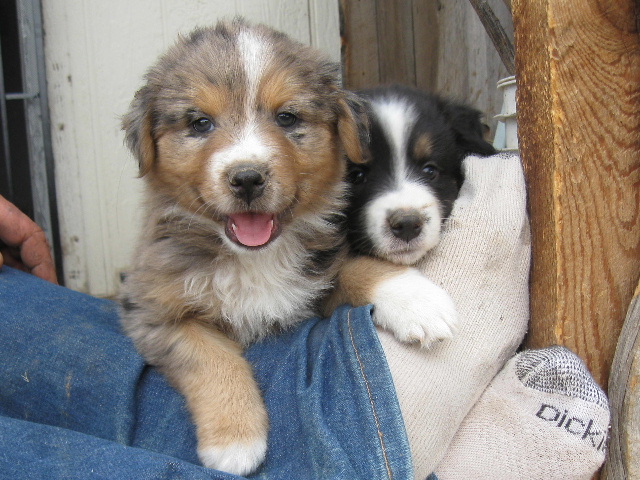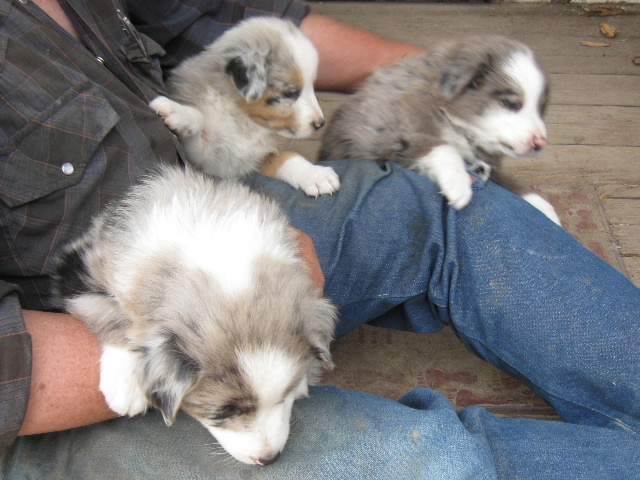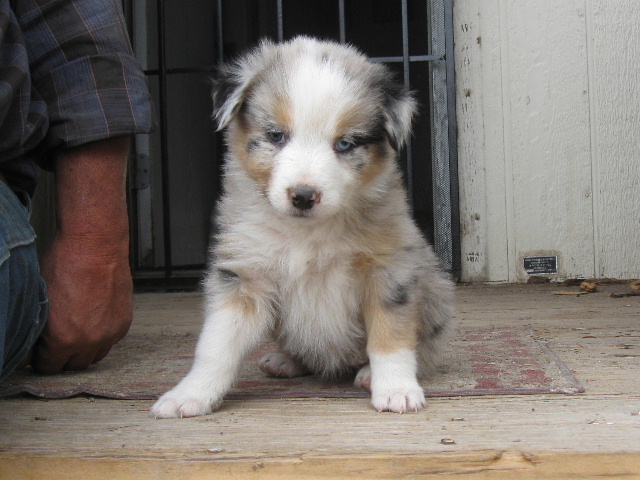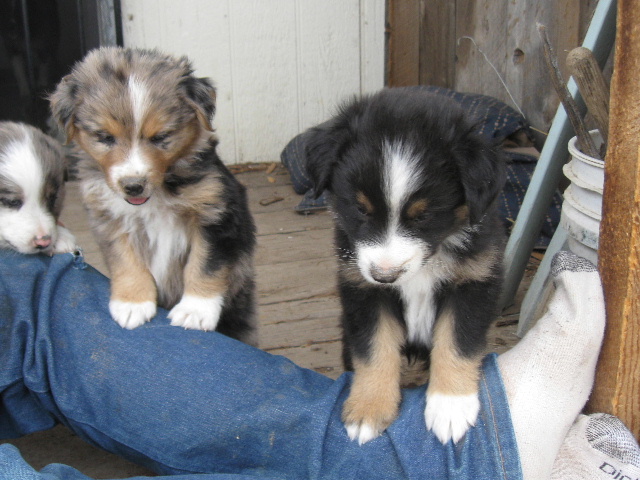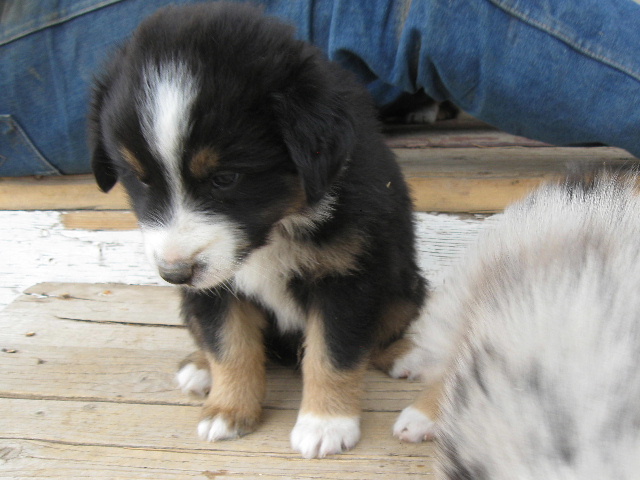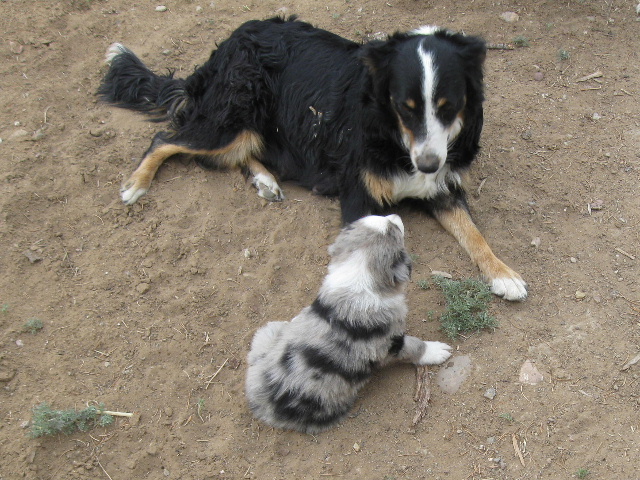 Happy Blue Jack and Friendly Black

Silver 1 1 Blue eye, 1 bronw eye

Aunt Bella babysits Silver 2

Friendly Black Tri Male sold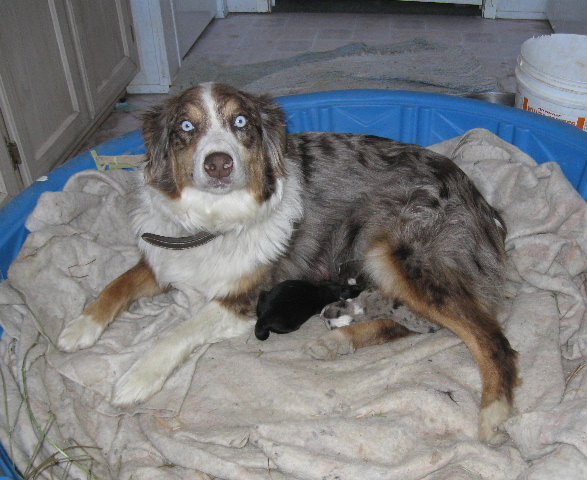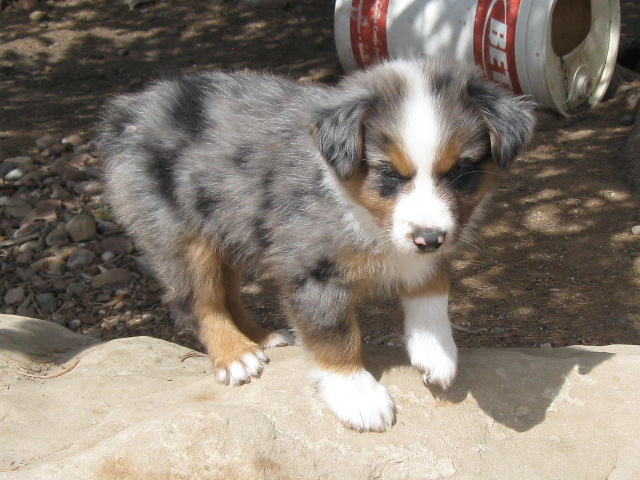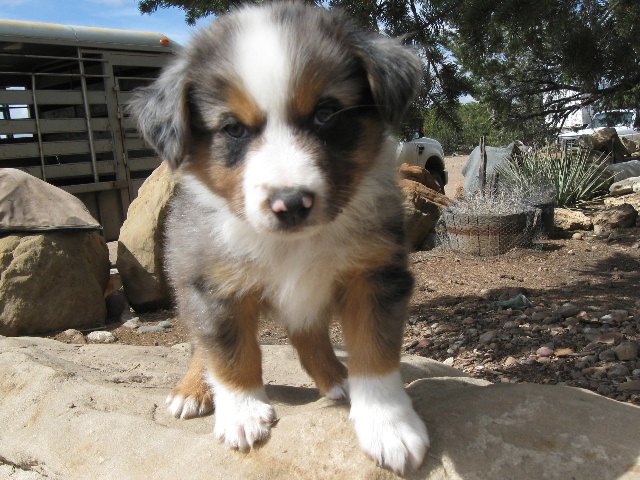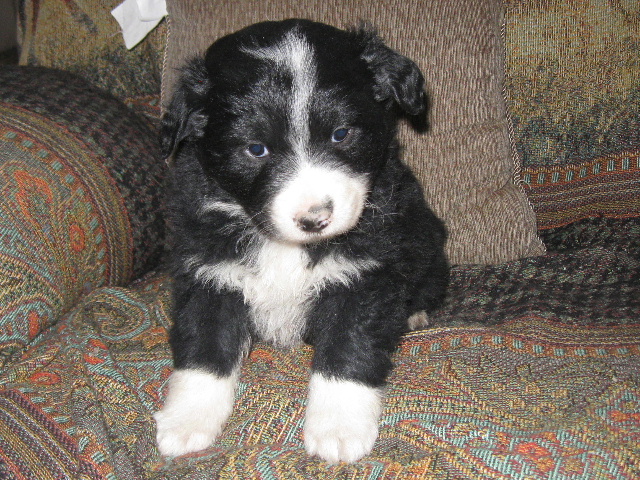 Slick Jr, male,   SOLD

Thanks Josh and family!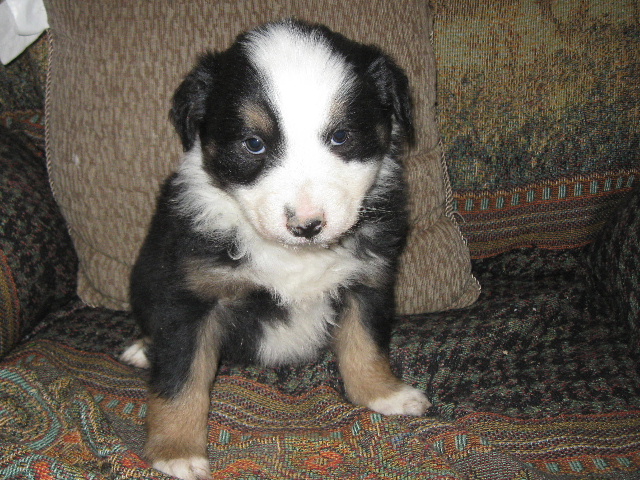 Mr TriColor, male,  SOLD

Thanks Larry and Lynnette!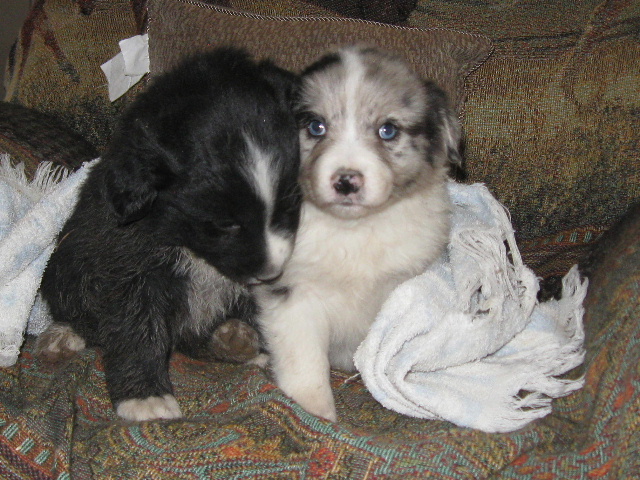 Blackie, male,  Sold

Miss Full Collar, blue merle female,  SOLD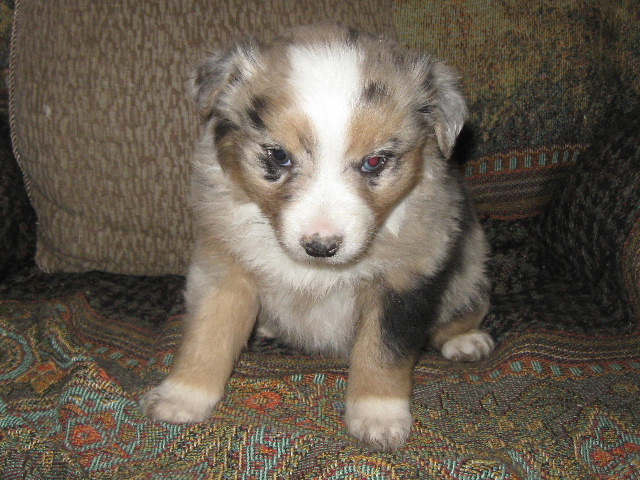 Miss Copper Highlights, blue merle female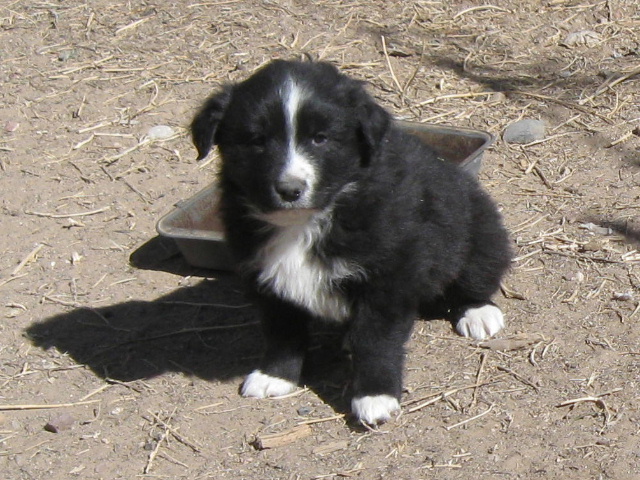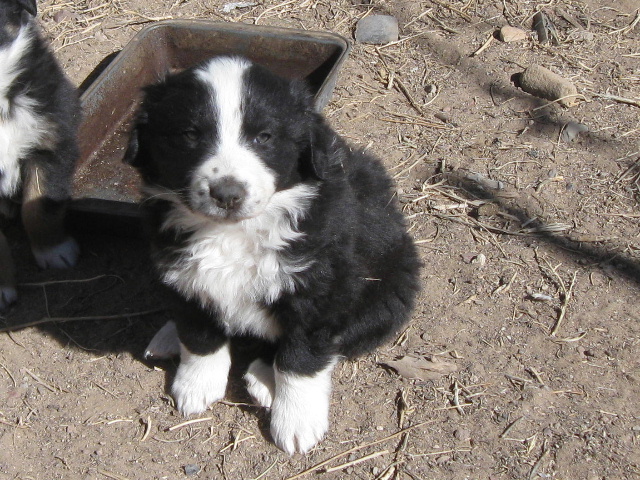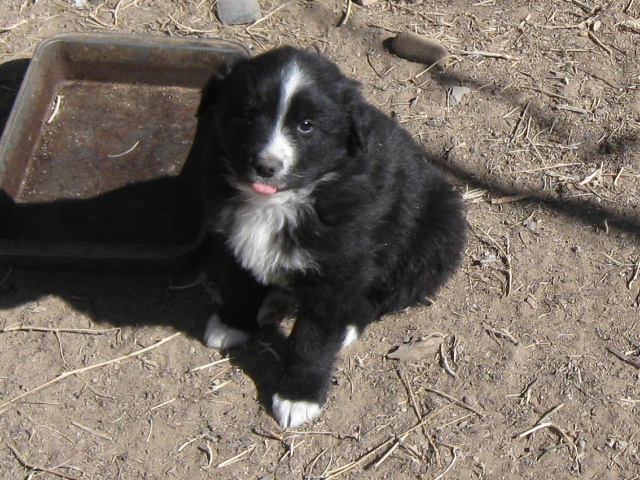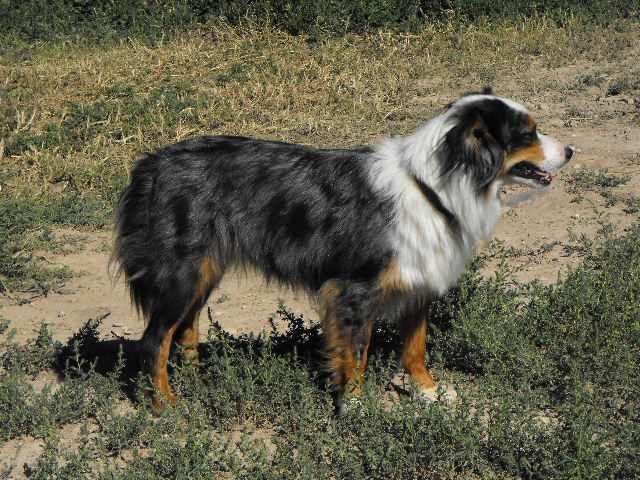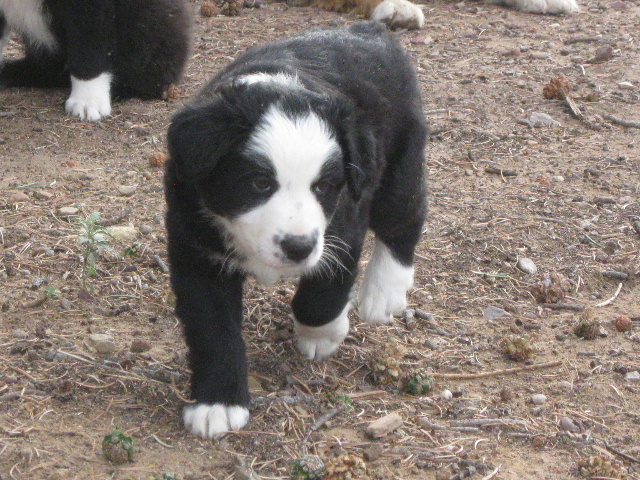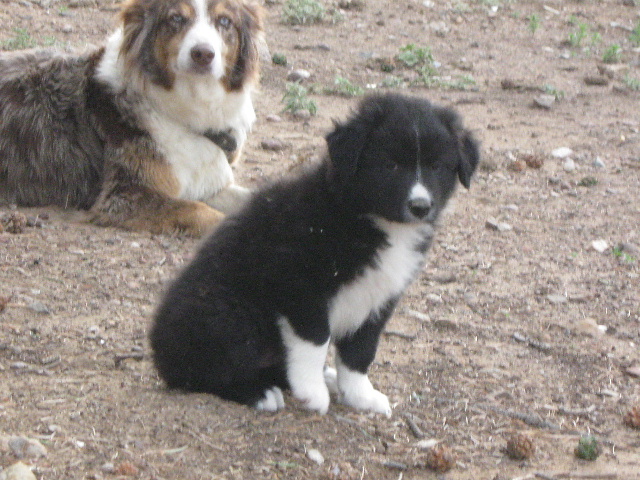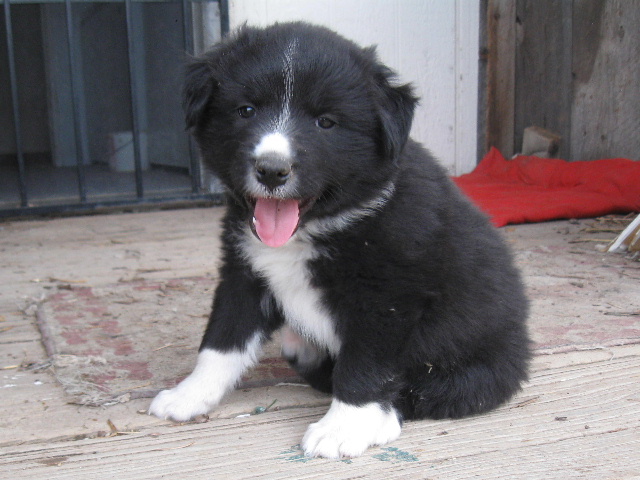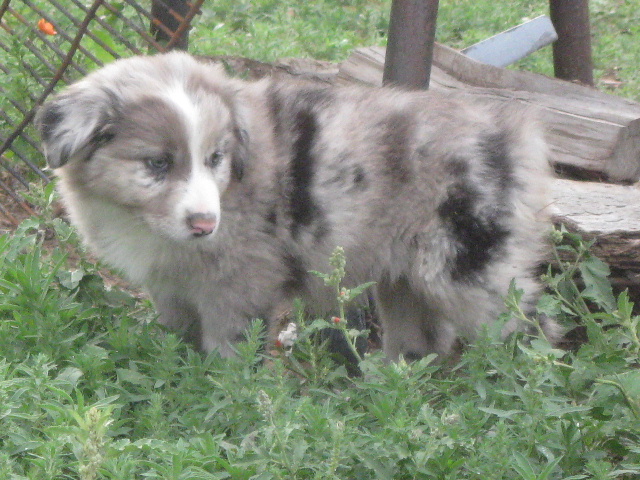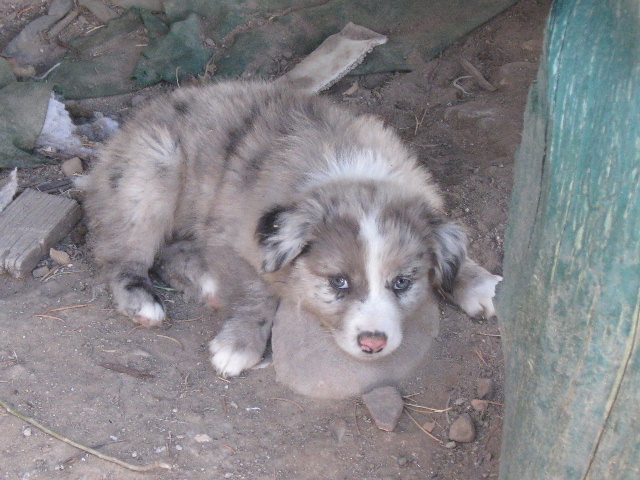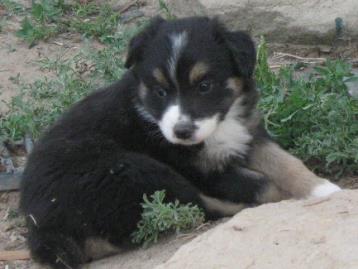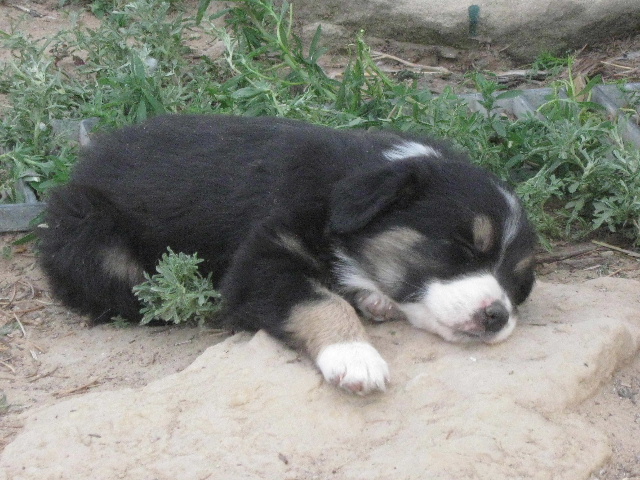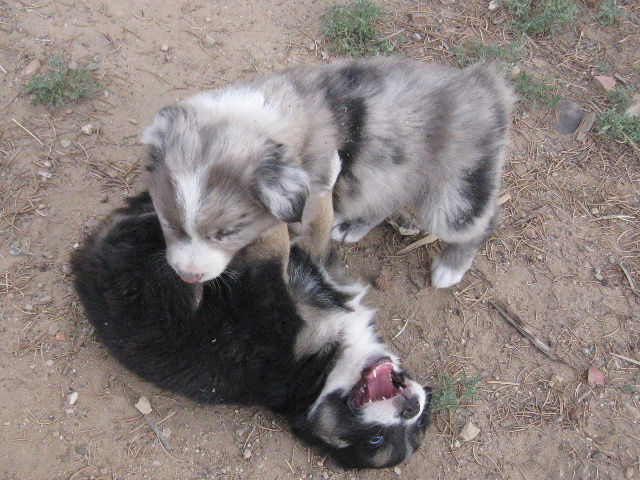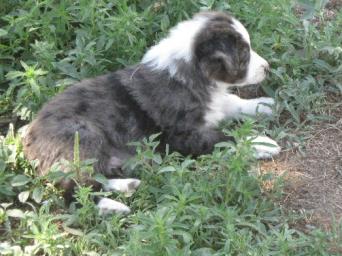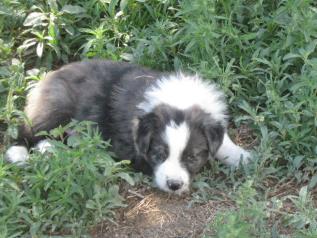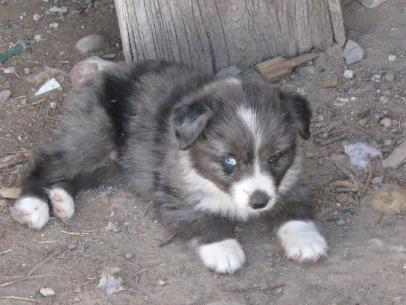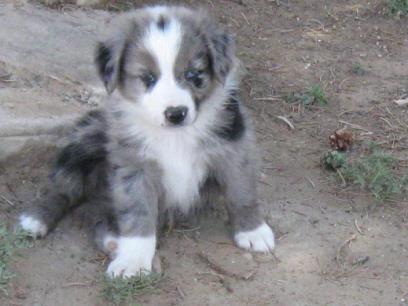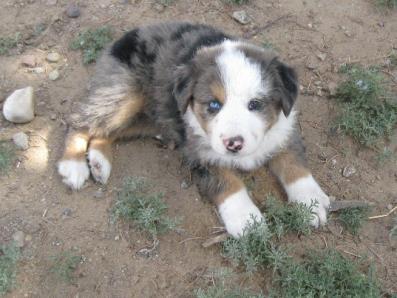 Panda Face is SOLD! Thanks Paul andAileen.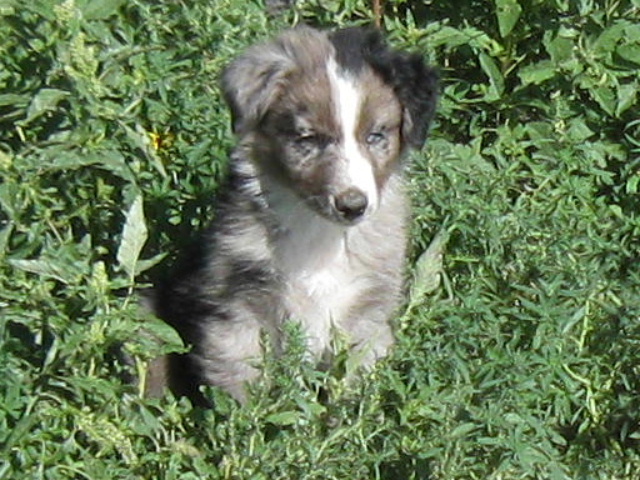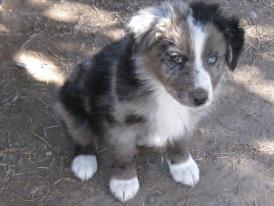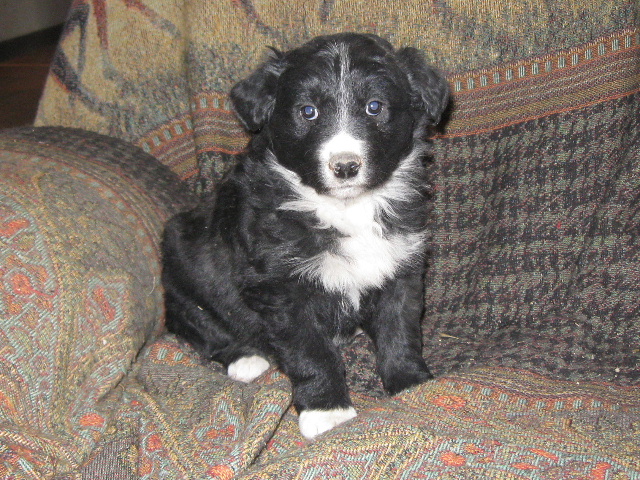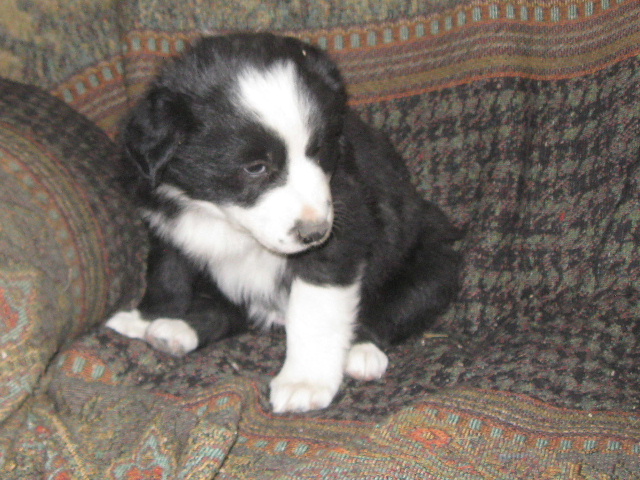 Really cute and friendly pups and I may be able to come to ABQ and deliver if I get them both going there, so call ro email me.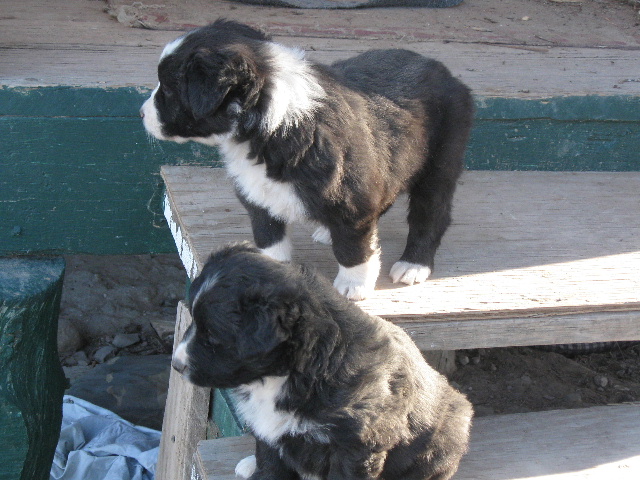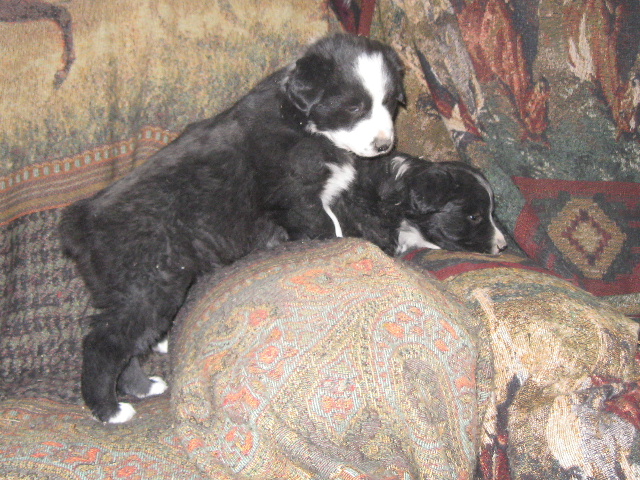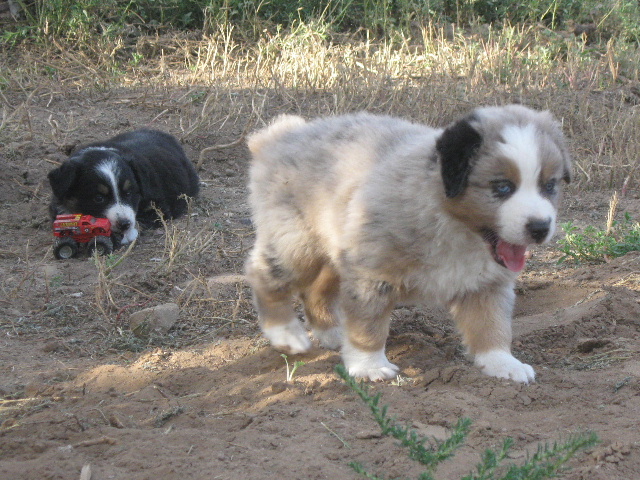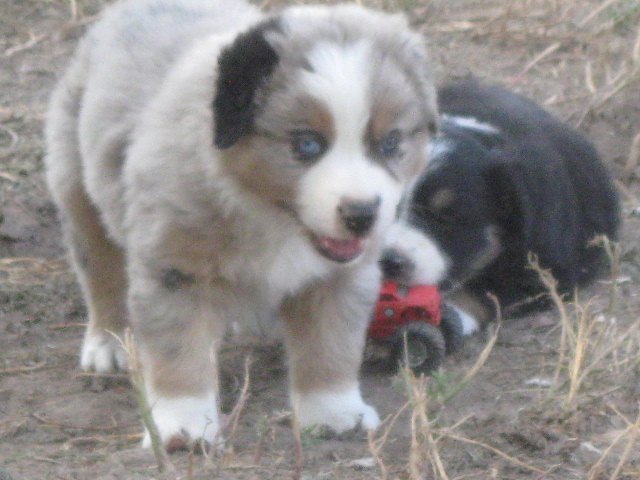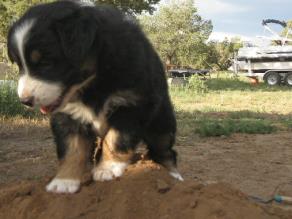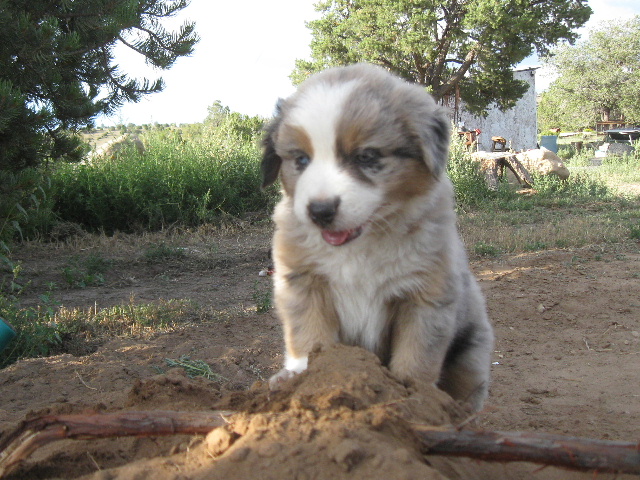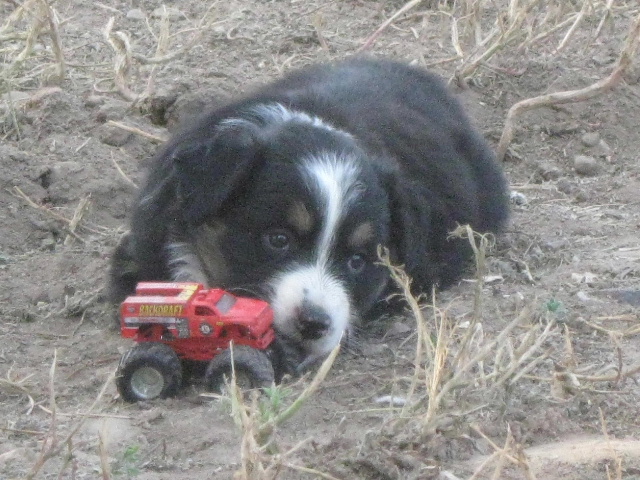 The below photos are of passt litters and have been sold. Currnet puppiies can  be viewed by
clicking here
.