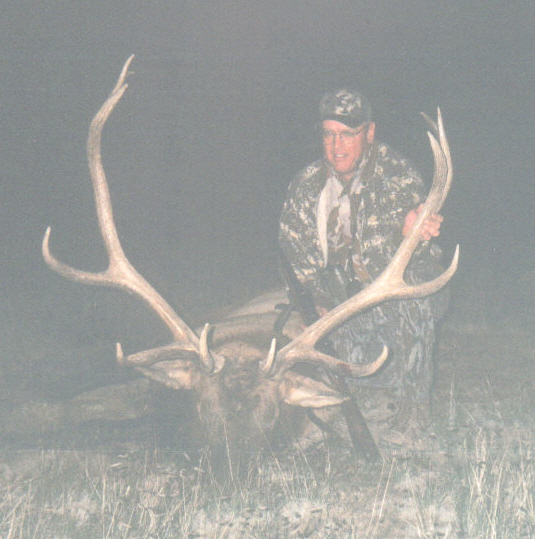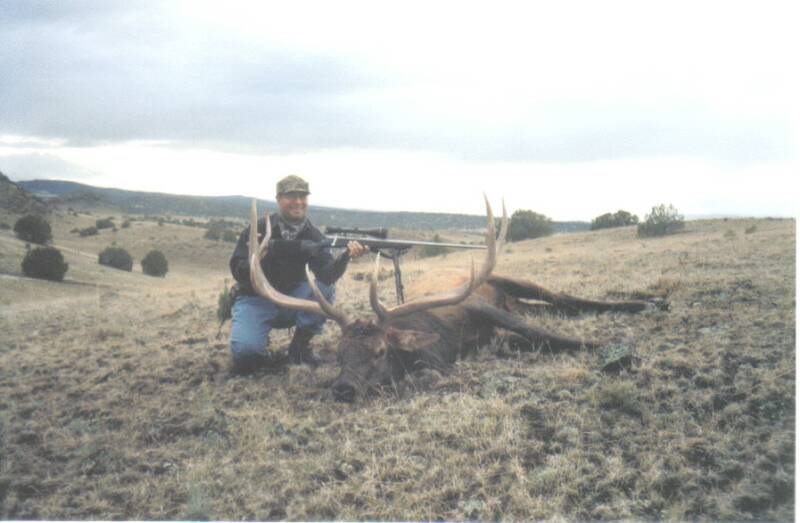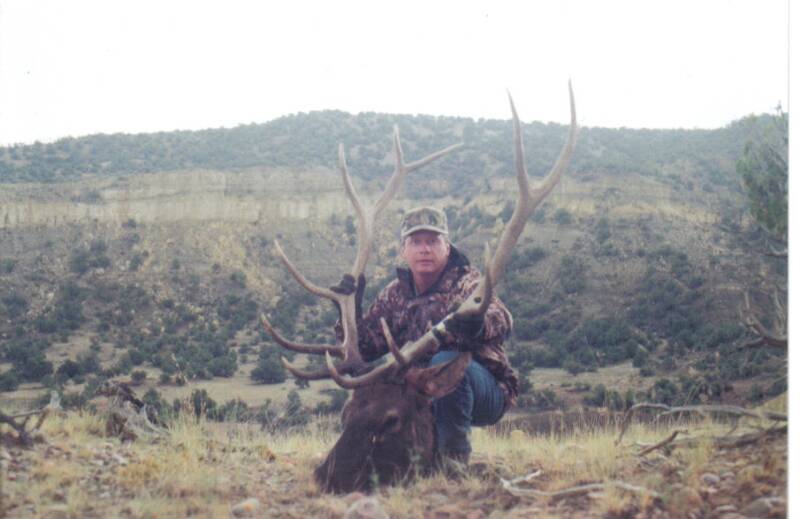 Trophies taken on the ranch.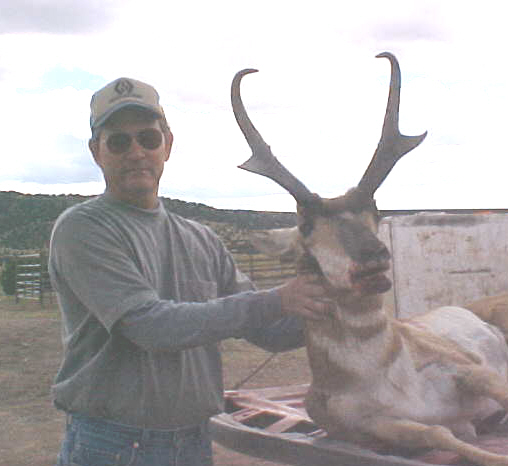 The Slash RS Ranch receives one buck antelope permit every other year.  We usually kill a good one.   In Unit 12, the New Mexico Game and Fish Dept.  has increased the ranch onwner's ability to manage deer and elk populations on their own ranches.  In 2010 we will receive four bull elk permits from Game and Fish.   We can use these tags on deeded anytime from October 1 through December 31.   Like elk, public deer tags are draw only.  Private land deer tags are unlimited. We take only a small number of hunters and offer only guided hunts to maintain trophy quality on the ranch.

The genetics for trophy quality elk are unequaled because of our excellent location.  The world famed White Mountain Apache Reservation in AZ is about 40 air miles west of us.  The Zuni Reservation is  north of us.  The Acoma Reservation is northeast of us (the ranch does not border any reservations).  The Gila National Forest is directly  south of us.  The trophy elk in these areas are known world wide. The elk we see each day on the ranch carry the same genetics.

Our hunts are  fully guided and accomodated, please call for details   575-773-4170.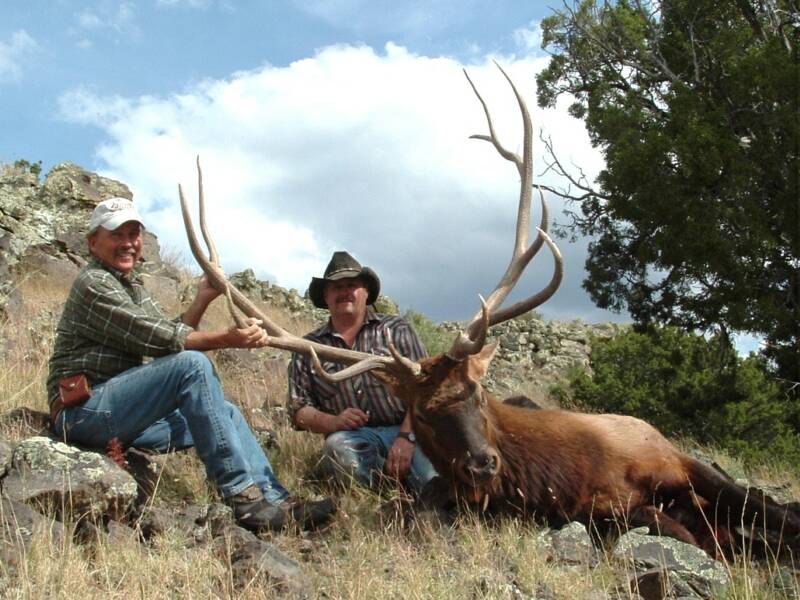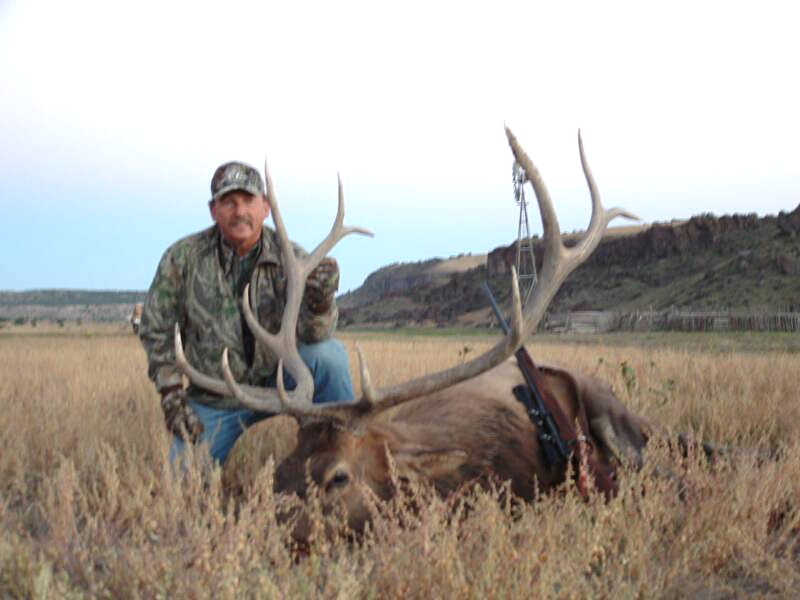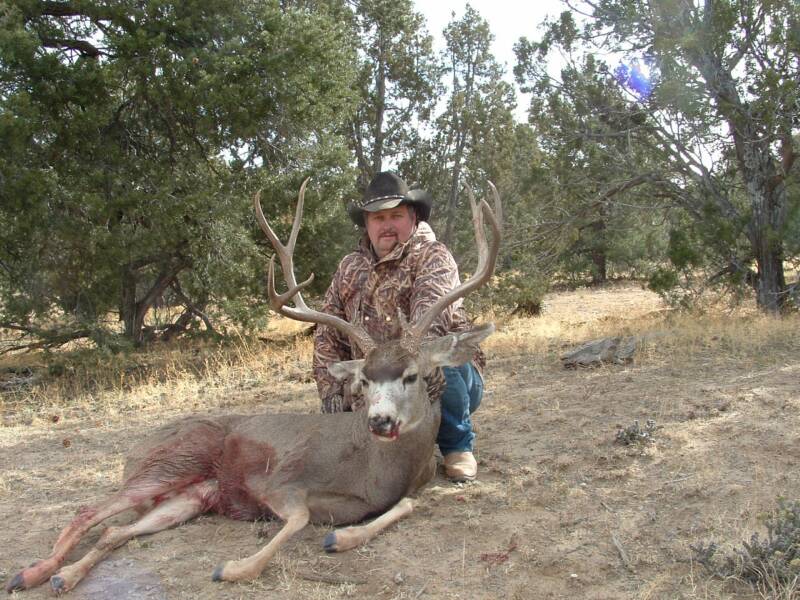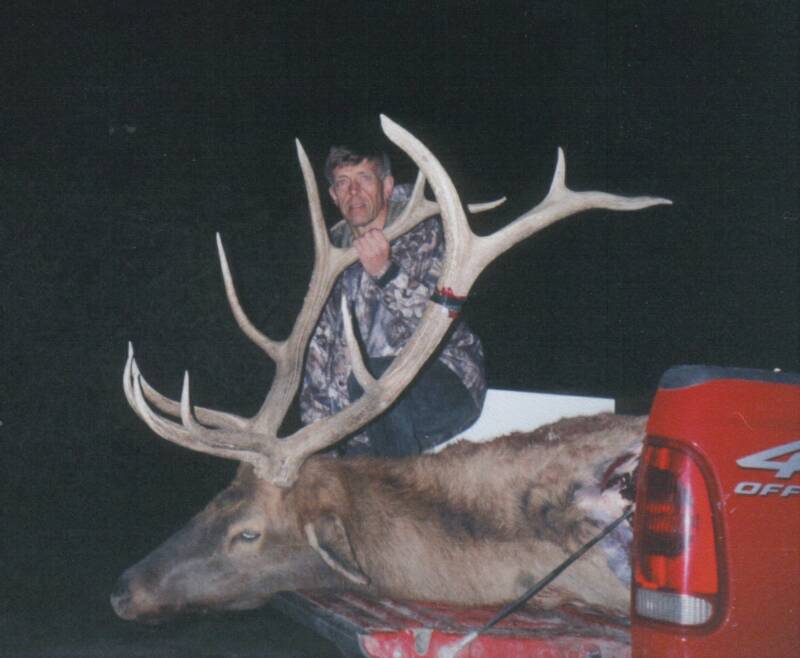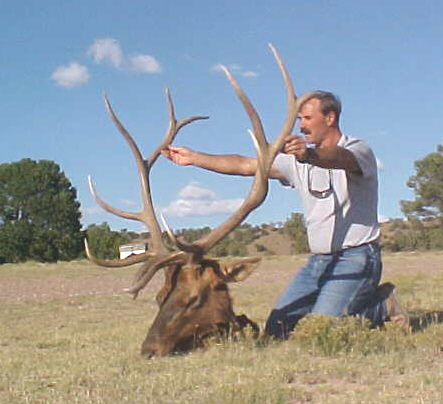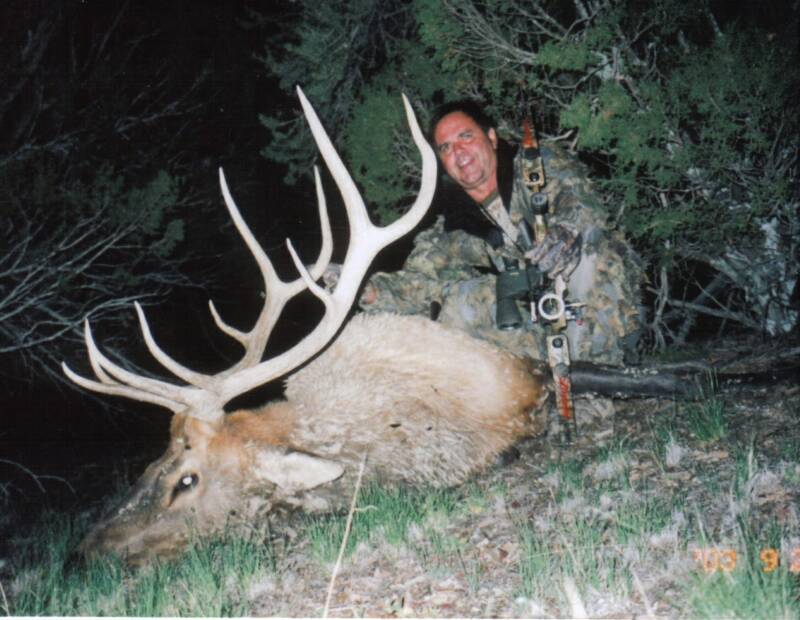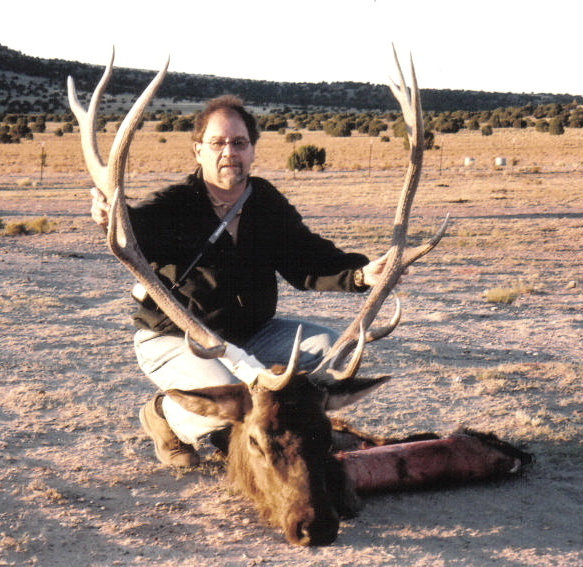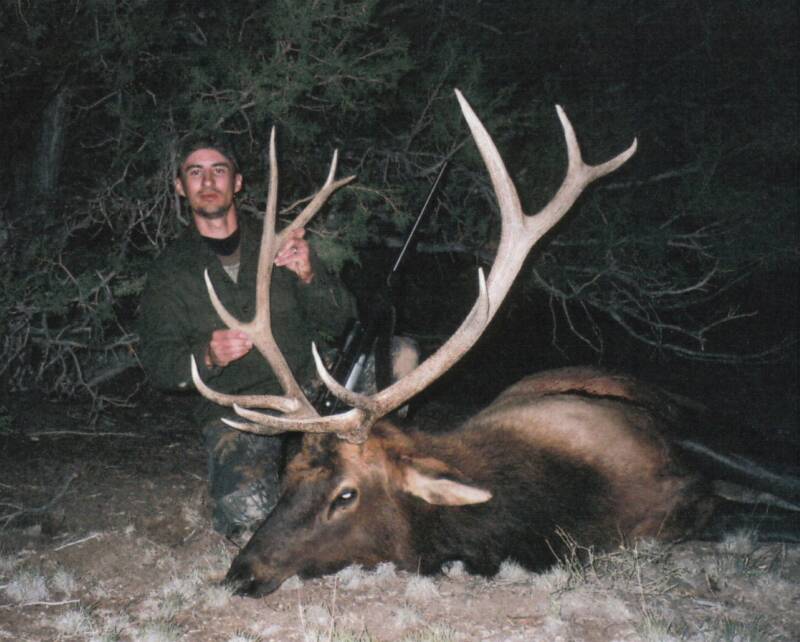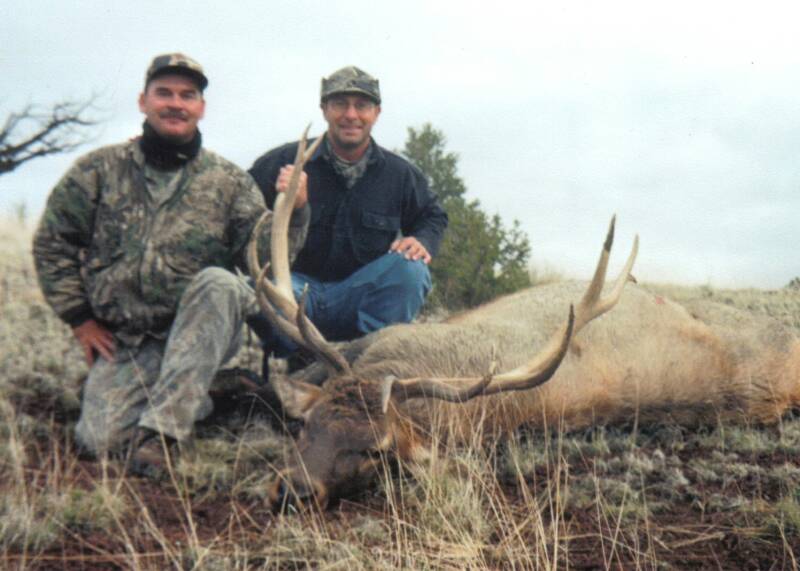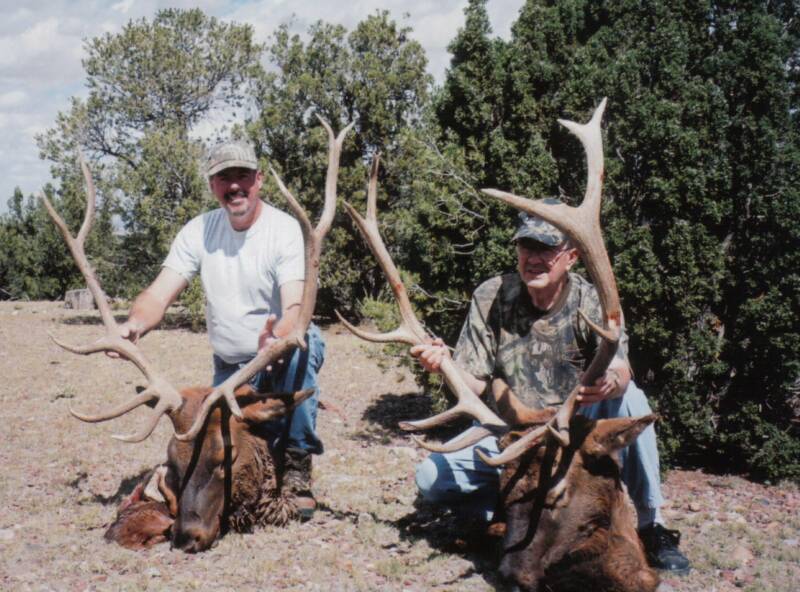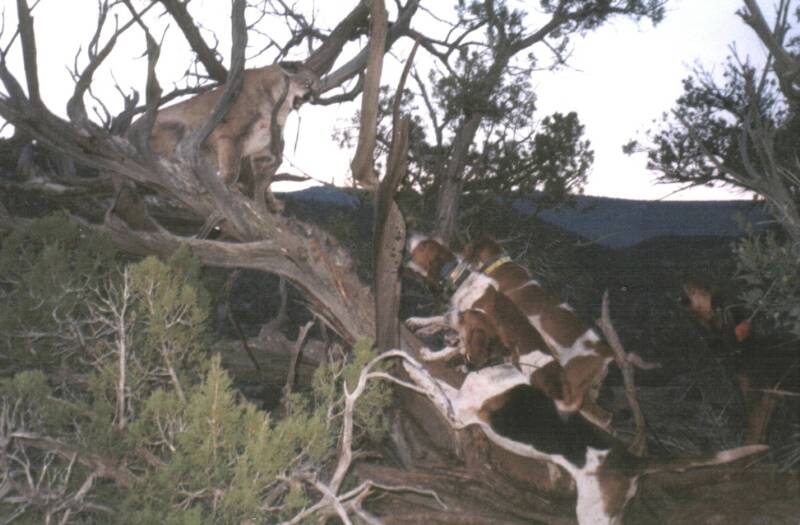 This lion was taken near the ranch, not on it.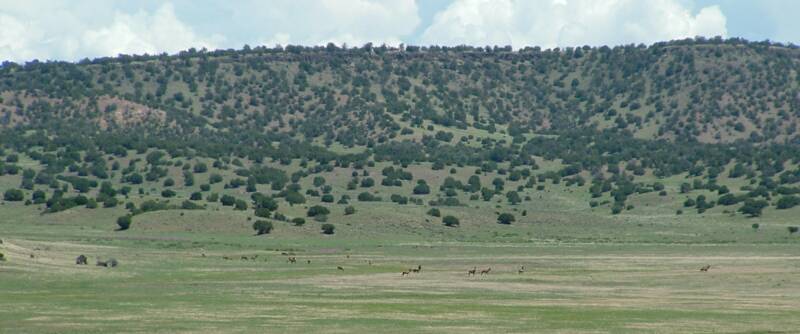 Elk Herd in Agua Fria Canyon