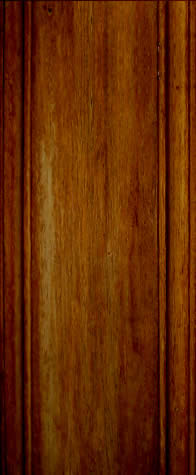 This area was opened to homesteaders around the turn of the 20th century.  There are many interesting evidences of those who have been here before us.  One of the most fascinating is the hidden spring in the canyon.

This spring emerges from the rocky, steep side of the canyon.  It does not have a heavy flow, but the water is pure and cold.  Massive rocks guard the entrance to the spring, and a person has to slide down among the rocks to access the water.

On the rocks surrounding the spring's entrance are many carvings testifying to the fact that many people stopped here for water during their travesl.  Broken pottery shards can be found at the most hidden upper spring, as well as it's more accessible lower outlets.

There are many scattered carvings on rocks throughout the ranch, but most are concentrated near the entrance to the spring.

Entrance to the uppermost spring.  You go down from here.

Sam is standing, holding the can which was attached to a small stick, and used to dip water from the hiddden spring.  We assume folks used this one more than the exposed springs, because there was little chance of contamination by animals here.

It took a while to collect enough water in this fashion--as evidenced by all the carvings from those who must have waited here.

The carvings below are much harder to read, but are right above the entrance to the spring.  "SPRING" and :SPRING HERE" are among them.  These may be older, and more worn by elements.

Below is a view of the middle spring, with a small pool of open water .  You still have to go under a rock to access it.